Zehnder Bible

This Bible was up for auction on ebay in February 2003. The seller gave permission for the following photographs and transcriptions to be submitted to the site.
Transcribed by Tara Hawkins.
PICTORIAL FAMILY BIBLE - Self pronouncing edition
Contains:
The King James and Revised Edition of the
OLD AND NEW TESTAMENT
THIS BIBLE IS DATED 1892 AND CONTAINS FAMILY RECORDS FROM 1893.
BEAUTIFUL ARTWORK AND ILLUSTRATIONS
Condition - Not great - Binding all but gone
Pages all seem to be there, but many are loose.
SURNAMES:
CRAWFORD
HASTINGS
HEFFELFINGER
KENDLE
ZEHNDER
-----------------------------------------------------------------------
Pg 1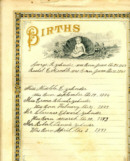 Births
George R. Zehnder was Born June the 20. 1859
Rachel E. Kendle was Born June the 10. 1860

Pg 2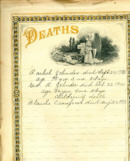 Deaths
Rachel Zehnder died Sept. 24, 1938
Age 78 yrs. 3mo. 11 days.
George R. Zehnder died Oct. 22, 1944
Age 85 yrs. 4 mo. 2 days
Children's death
Blanche Crawford died Aug. 20, 1917

Pg 3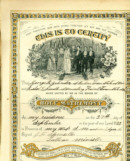 What therefore God Hath Joined together let not man put assunder.
This is to certify
That George R. Zehnder of Berlin Town State of Ohio(?)
And Rachel E. Kendle of Winesberg Paint Town State of Ohio(?)
Were united by me in the bonds of
Holy Matrimony
At my residence on the 27th day of
September in the year of our Lord 1883
In Presence of my wife S.M. and son Edgar C.
Signed J.F. Sponseller
Lutheran Minsiter
Therefore shall a man leave his father and his mother, and
Shall cleave unto his wife, and they shall be one flesh
GEN 11 24

Pg 4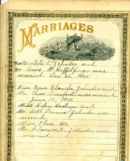 Marriages
Miss Micleta E. Zehnder and
Mr Amos M. Heffelfinger were
Married Dec 25 1905
Miss Erma Blanche Zehnder and
Mr Chas. Crawford were married
June 10, 1909
Miss Helen Hastings and
Mr Robt Dennis Zehnder were
Married
Miss Elva Mc
Mr Clarence E. Zehnder were
married