McCoppin Bible

These Bible pages were separated from a Bible. These
pages are not familiar to me, so I cannot guess with
certainity their age.
Unconfirmed Internet sources place this family in Highland
Co. Ohio. This is borne out by the 1880 federal census.
James and Mary F. (Frances) appear in Brush Creek,
Highland County, OH with granddaughters Ellen and Margaret.
The dates coincide with this record. James is a farmer,
and both he and Mary were born in Virginia per the census
record.
Transcribed by and in possession of Tracy St. Claire,
tracy@stclaire.org .
SURNAMES
MCCOPPIN
KEMP
---------------------------------------------------------------
[Page One -- Parents' Record]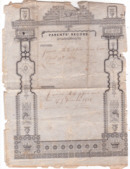 Father
James McCoppin was born April 19th 1814
Mother
Francis McCoppin was born 29 of December 1818
[Page Two -- Births]
Robert S. McCoppin was born December 19th 1837
John W. McCoppin was born Nov. 30th 1839
James M. McCoppin was born December 5th 1841
Mary E. McCoppin was born June 1st 1844
[Page Three -- Marriages]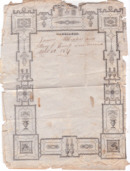 James McCoppin and Mary F. Kemp were married
April 6th 1837
-------------------------------------------------------------------------