Leaverton Bible
This bible was up for auction on eBay in February 2003. The seller gave permission for the following photographs and transcriptions to be submitted to this site.
Transcribed by Tara Hawkins very light writing, hard to read, so I have transcribed to the best of my ability.
By coincidence, this is a collateral relative of mine. We are both descended from John Foster Leaverton, Revolutionary War Veteran MD --> OH. [TSC]
Description:
This is a very old Bible printed in 1864. This Bible was a wedding gift between a Leaverton and a Conkling. The book shows sign of age, but it is still a very strong Bible. This Bible features a 1611 version of the Bible and a 1881 version. The Bible closes with a heavy metal latch.
SURNAMES:
CONKLING
LEAVERTON
----------------------------------------------------------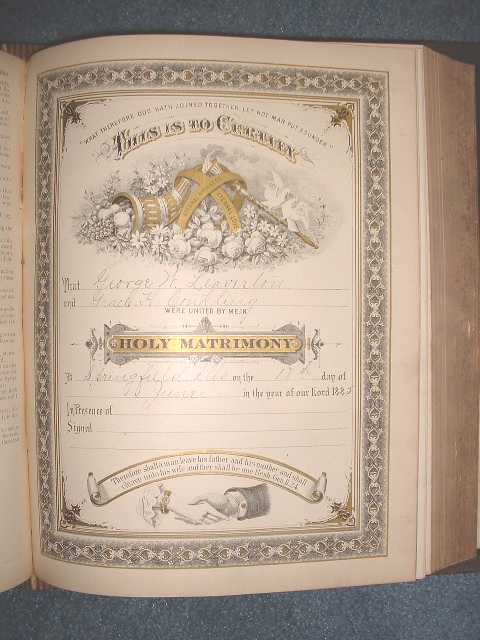 This is to certify
that George W. Leaverton
and Grace [?] F. Conkling
were united by me in
Holy Matrimony
In Springfield, Ill. On the 18th day of
June in the year of our Lord 1885
In Presence of
Signed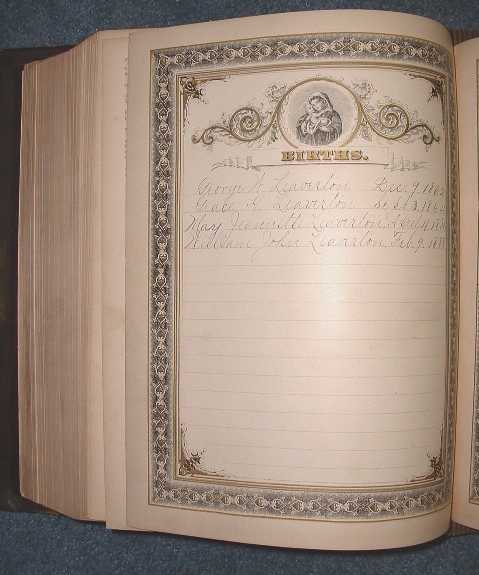 Births
George W. Leaverton Dec 9 1863[?]
Grace[?] F. Leaverton Sept …..
Mary Jeanette[?] Leaverton ………
William John Leaverton Feb 9 1888[?]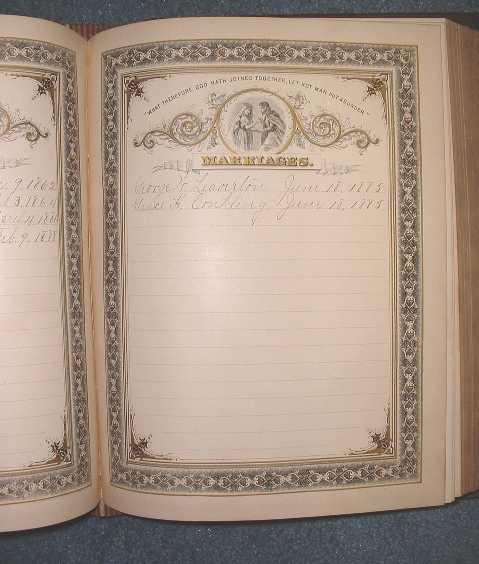 Marriages
George W. Leaverton June 18, 1885
Grace [?] F. Conkling June 18, 1885

-------------------------------------------------------------