Crane Prayer Book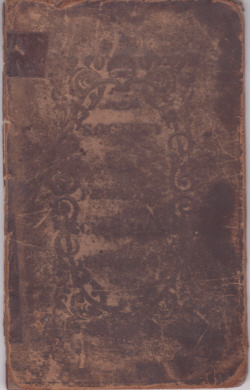 The Book of Common Prayer and Administration of the Sacraments,
Oxford, Samuel Collingsworth and Co., 1830. The cover has "Society
For Promoting Christian Knowledge" pressed onto the cover. This was
purchased from a bookseller in England.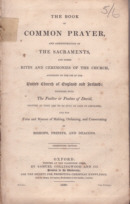 This volume is in fair condition, with the spine and binding detached
but present. All pages including flyleaves appear to be present. The
family information is written on the flyleaves, because there is no
official place for this in the book.
Transcribed by and in the possession of Tracy St. Claire, tracy@stclaire.org
SURNAMES:
CRANE
DAVIES
BECKETT
-----------------TRANSCRIPT STARTS-----------------
[Inside Front Cover]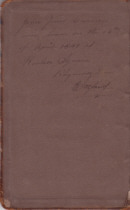 John Jones Crane was born on the 16th of April 1848 at Rowlese Square
Rhymney ?? England
[Flyleaf Opposite Front Cover]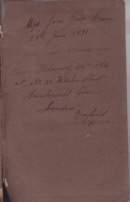 Mifs Jane Jones Crane 21st June 1891
Jane Jones Crane was Born February 24th 1882 at
No. 20 Waterloo Street
Camberwell Green
London England
[Flyleaf Reverse of Above]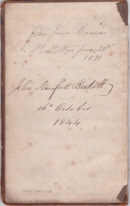 John Jones Crane
Pxxxxxxx June 20th 1891
John Stanforth Beckett
16th October 1844
[Rear Flyleaf]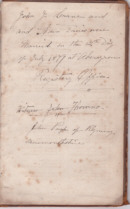 John J. Crane and Ann Davies were Married on the 12th Day of July
1879 at Aberayron [??] Registry Office
Witness John Thomas
John Pugh of Rhymney Monmouthshire
---------------END TRANSCRIPT----------------