Auten Bible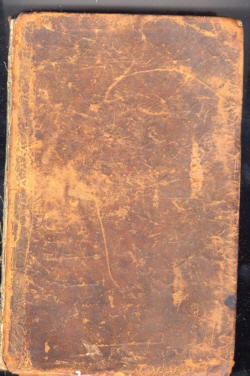 The English Version Of the Polyglott Bible Containing
the Old and New Testaments, Brattleboro', 1834. Fessenden
& Co's Edition.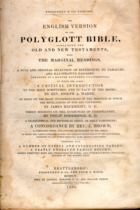 This Bible in fair shape. The front cover is detached.
The spine is missing but replaced by a leather? replacement.
All pages appear present but have foxing.
Joseph, Francis, Philip and Mary are found in the Milton,
Northumberland County, PA 1850 Federal Census. Joseph
is a lawyer, and all were born in Pennsylvania.
Transcribed by and in the possession of Tracy St. Claire,
tracy@stclaire.org.
SURNAMES:
AUTEN
LESHER
MAXWELL
BILLMYRE
-----------------TRANSCRIPT STARTS-----------------
[Page One -- Family Record]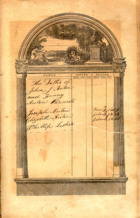 The Deths of
John J Auten
and Fanny
Auten Parents
Joseph Decem 9th 1829
Elizebeth Auten febru 21th 1838
Phillip Lesher febru 16th 1844
[Page Two -- Family Record]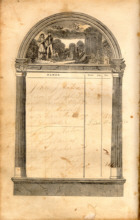 John J Auten
A son of Joseph Auten
and Elizabeth
Born a Maxwell
born the 23 day
of December 1812
Died March ? 1860
Fanny Auten
A daughter of
Philip Lesher and
his wife Mary born
a Billmyre was
Born the 12 day of Aprile 1814
[Page Three -- Family Record]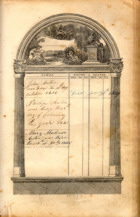 John Auten
was born the 30th day
October 1836
Died January 9th 1849
Philip Auten
was born the 28th
day of february
the year 1840
Mary Malinda
Auten was Born
the 18th of July 1845
---------------END TRANSCRIPT----------------